OUR STORY
Modesty & self-respect are just a few concepts that cover the meaning of Haya in Arabic. We stand for elegance, comfort and premium quality. Whether it is for everyday or a special occasion, our undergarments are designed to be the perfect addition to your final look. 
We understand the frustration of struggling to find undershirts that seamlessly blend with your outfit, rather than detract from it. That's why we have dedicated ourselves to curating a collection of undertops that not only feel comfortable against your skin but also enhance the visual appeal of your outfit.
Established in 2021
Haya's Closet is established in 2021 by Umm Haya who found the solution to the everyday struggle to dress modestly. With the belief that modesty can go hand in hand with style, the foundations of Haya's Closet had been created. Our mission is to offer unique female undergarments to help our customers to cover in style and to feel as confident and beautiful as they are.
WHY CHOOSE HAYA'S CLOSET?
We place our customers at the heart of our business and we strive to provide a seamless shopping experience. We are here to assist you in finding the perfect undertop that complements your unique style, and we're always ready to answer any questions or offer styling advice.

We are trully grateful for every order.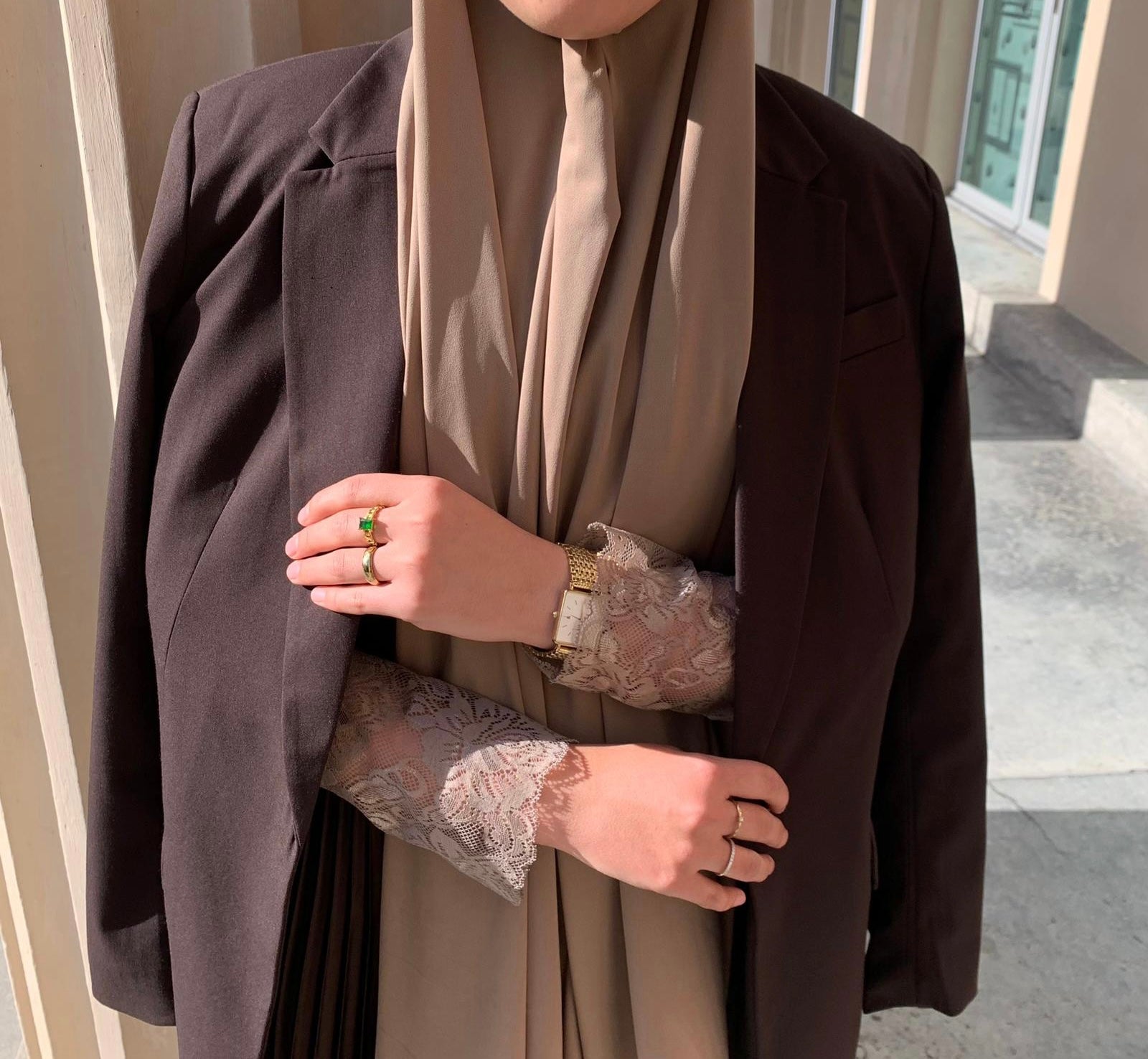 Know More
A B O U T   U M M  H A Y A 
Umm Haya, the founder of Haya's Closet realised during her journey to modesty that Haya was one of the most important qualities of life. It didn't take a long time for Umm Haya to notice that it wasn't easy to cover and yet exude elegance. Basic long sleeve tops with no broad range of colors was often the only thing to wear under her clothes. She knew that this could not be the only way and finally found the solution to her problem: the undertops with unique lace details! We are glad to announce that our undertops are available in multiple colors, which can be combined with almost every outfit!